Frequently Asked Questions...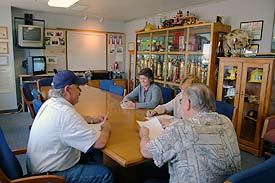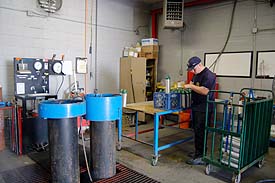 Thank you for visiting our website...and discovering that C.R. Fireline is the source for all your fire protection needs and more... Serving Bay Area and surrounding communities of California. For your convenience, we are answering some of the most frequently asked questions by our customers in this section of the website. However, if you have any needs or questions not covered in our website, please do not hesitate in contacting us at: (925) 685-9008

.Q. How often does a fire extinguisher need to be serviced?
A. In California we are required to perform an annual maintenance. We are required to perform a 6 year tear down and service of each extinguisher. We sell and service all types of extinguishers, except plastic heads. An extinguisher installed in a stationary situation is required to be hydro-tested every 12 years. An extinguisher installed on a moving vehicle or boat, or a C02 Extinguisher, is required to be hydro-tested every 5 years.

Q. How oftern does my commercial fire sprinkler system need to be inspected and/or serviced?
A. It is recommended that they be inspected and the water flowed on a quarterly basis and records kept. Every 5 years a fire sprinkler system has to have a thorough inspection and service, with a status letter sent to the authority having jurisdiction.

Q. How often does my fire alarm system need to be tested?
A. Fire Alarms are to be inspected every 6 months, and audible devices sounded at least once per year.

Q. Do you service fire suppression systems in kitchens or spray paint booths?
A. No and we do not install these systems, but we do provide references. These systems are required to be serviced every 6 months.

Q. Do you perform underground repairs, or installations?
A. Yes, we do underground work and are on call for emergencies 24 X 7.

Q. Do you provide services to private homes?
A. Yes, we install new systems, as well as repairs and maintenance.

Q. Do you have the pull station and bell for pre-school or care homes?
A. Yes, we have these items as well as offer installation of the same products.

Q. Do you fittings or caps, for fire department equipment?
A. Yes, we have an extensive selection of different fittings and other parts.

Q. Do you have fire hoses and nozzles?